RASSEGNE
Visita questa pagina per essere sempre informato sulle rassegne che Massimo Ferrero Cinemas ti propone!
BACK TO THE ORIGINS: LINGUA ORIGINALE SOTTOTITOLATA
I NOSTRI FILM IN LINGUA ORIGINALE
Tutti i lunedì, a soli €5!
Dove: Cinema Adriano e nei Cineplex Due Carrare, Pontedera e Ragusa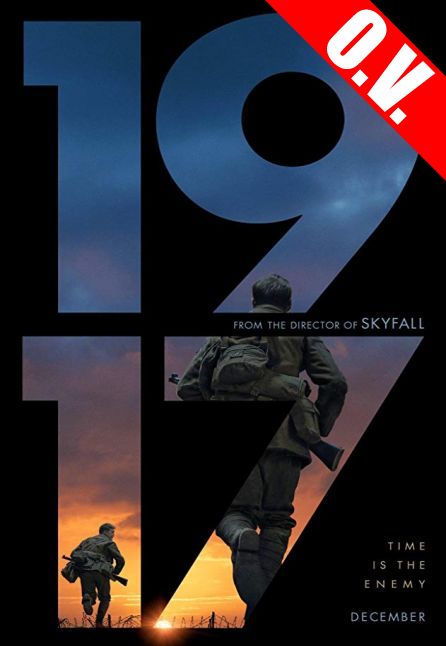 Lunedì 27 Gennaio
1917 [2019] | ORIGINAL VERSION
Regia: Sam Mendes
Cast: George MacKay, Dean-Charles Chapman, Mark Strong
Nazione e anno: UK, USA, 2019
Genere: Drama, War
Durata: 119'
Two young British soldiers during the First World War are given an impossible mission: deliver a message deep in enemy territory that will stop 1,600 men, and one of the soldier's brothers, from walking straight into a deadly trap.